Roopa Pemmaraju WIFWSS
Day 5 at the Wills Lifestyle India Fashion Week saw Australian creativity and style taking the centre stage when luxury label ROOPA PEMMARAJU presented its collection at SS show here.
The much awaited show of the Melbourne based designer was presented by the Australian Government and Oz Fest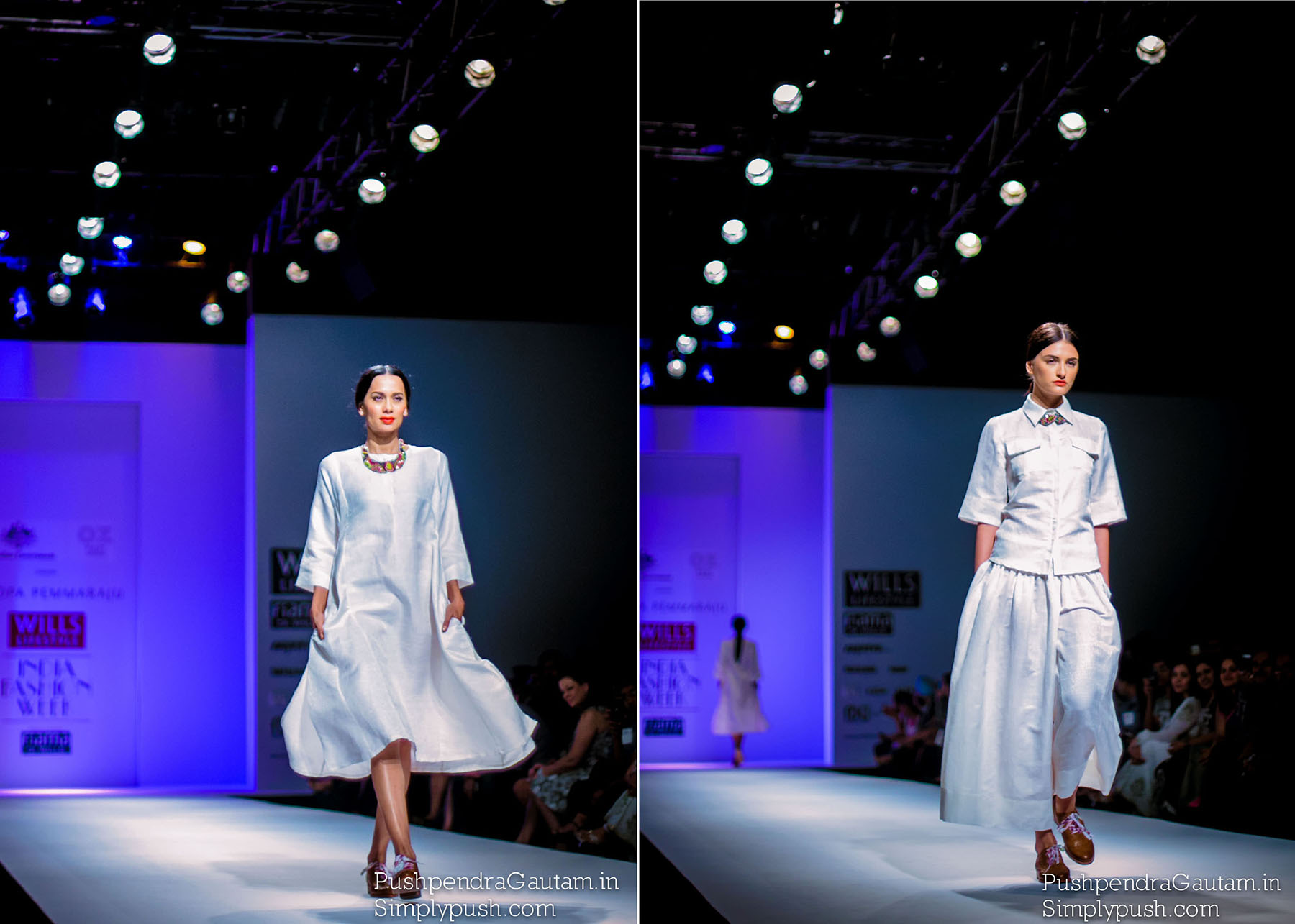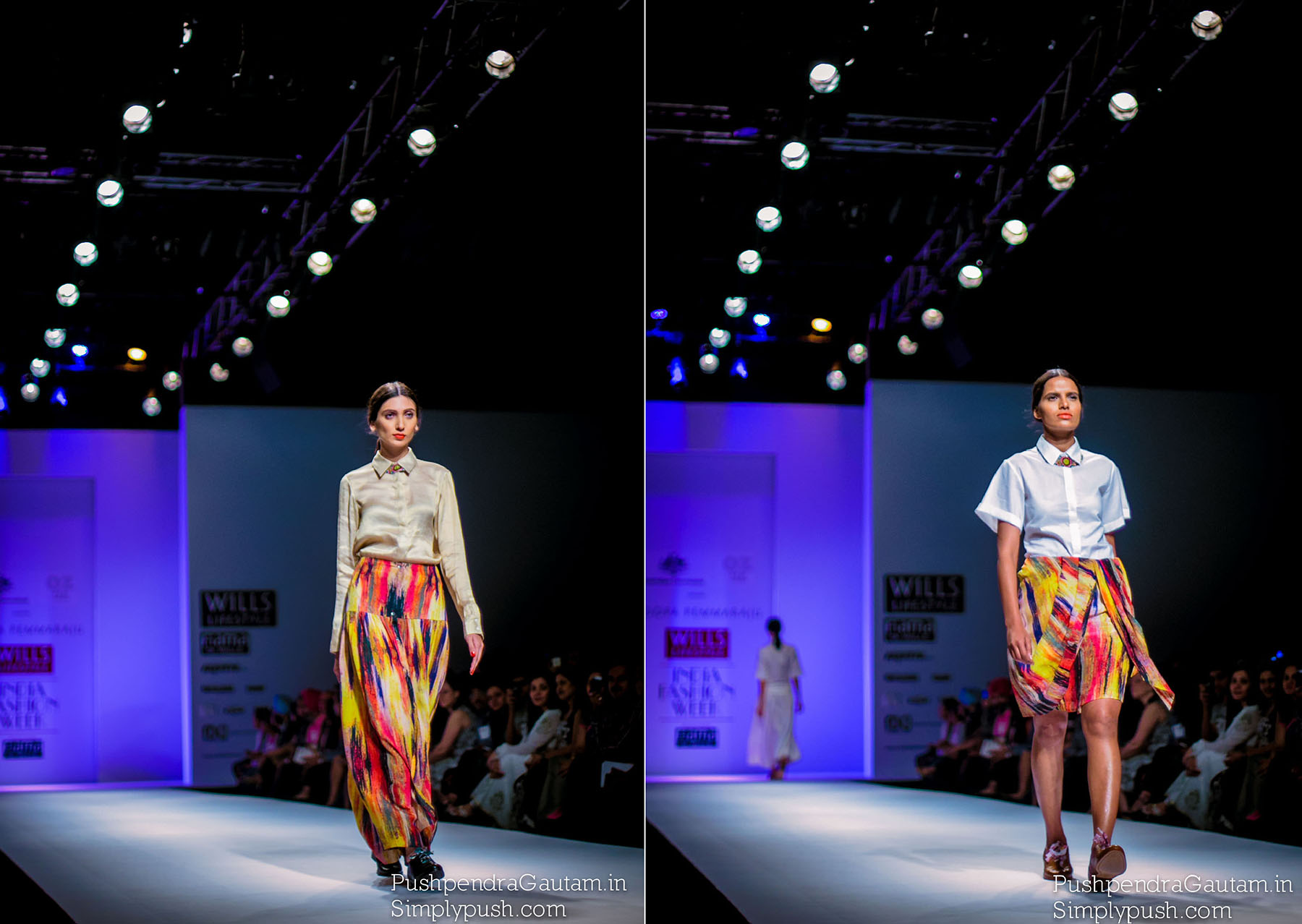 A Melbourne-based and Bengaluru-born designer, Roopa Pemmaraju's collection featured original artworks by Indigenous Australian artists on garments using fabrics created by Indian artisans. Last year she had showcased alongside Indian fashion legend Manish Arora at a gala fashion event in Sydney.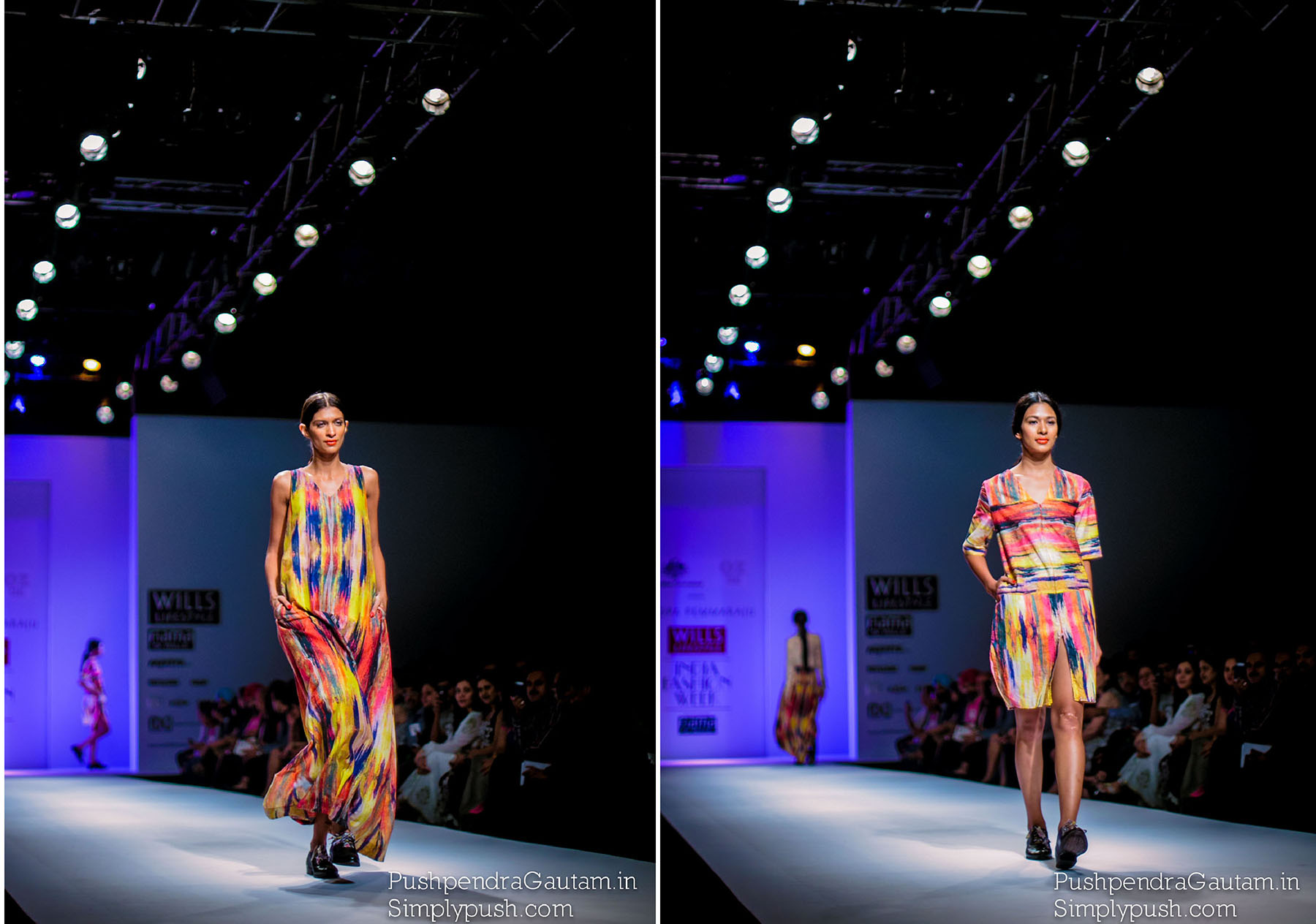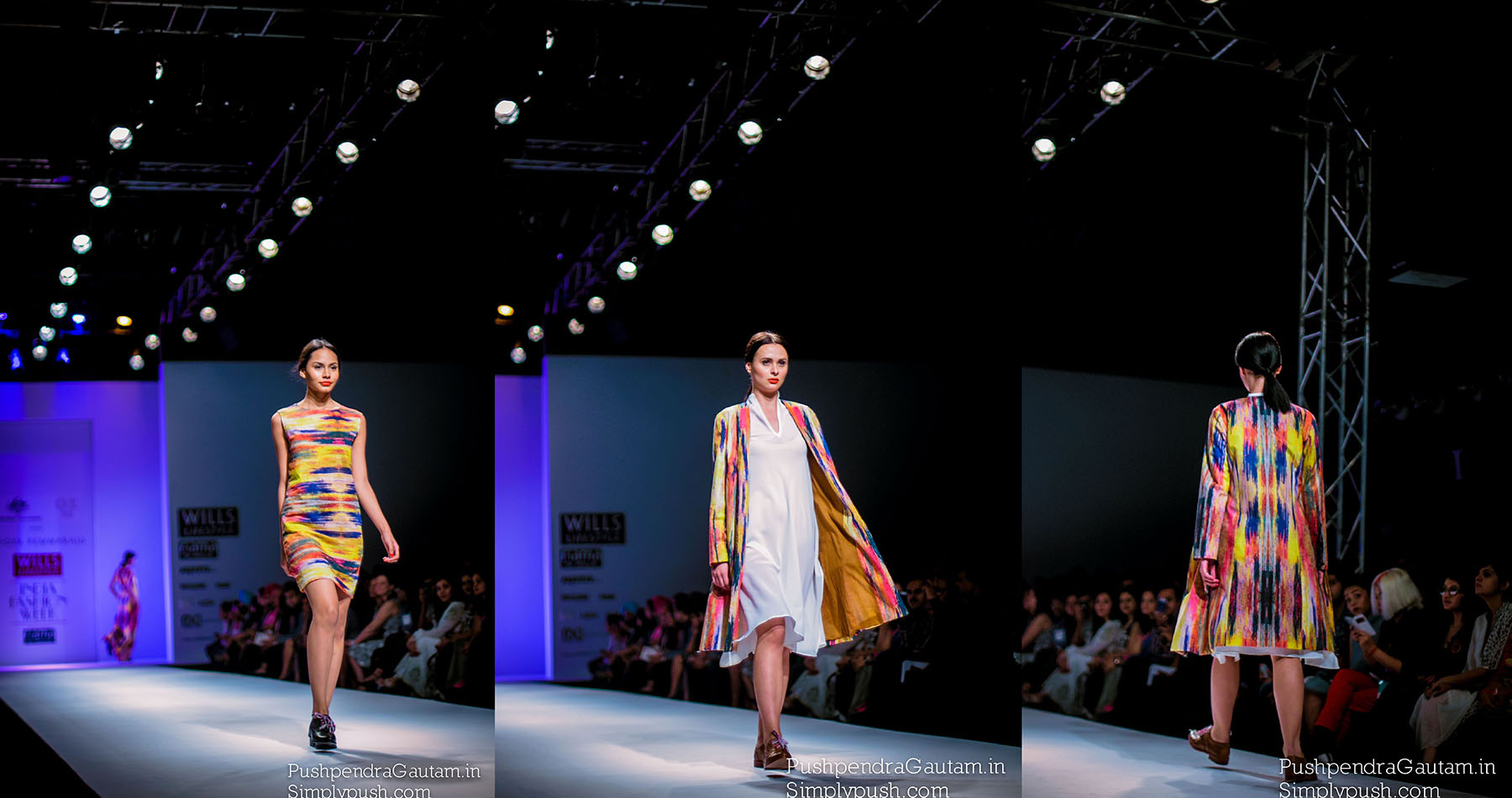 A small Pre Show event party saw Australian High Commissioner Patrick Suckling along with FDCI President Sunil Sethi.Australian High Commissioner Patrick Suckling said fashion was at the forefront of the cultural connection between Australia and India, and had strong potential in the expanding trade and investment relationship.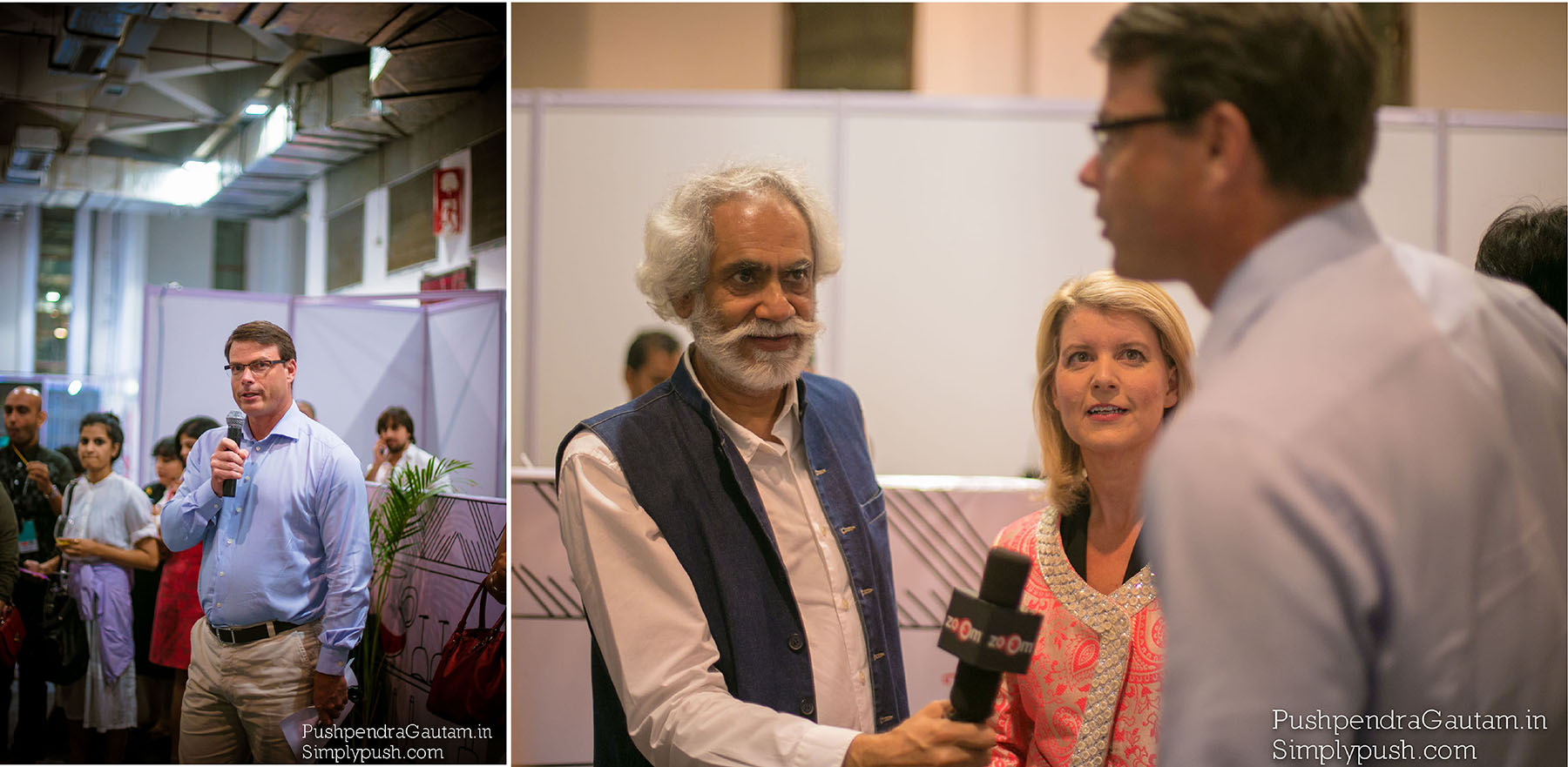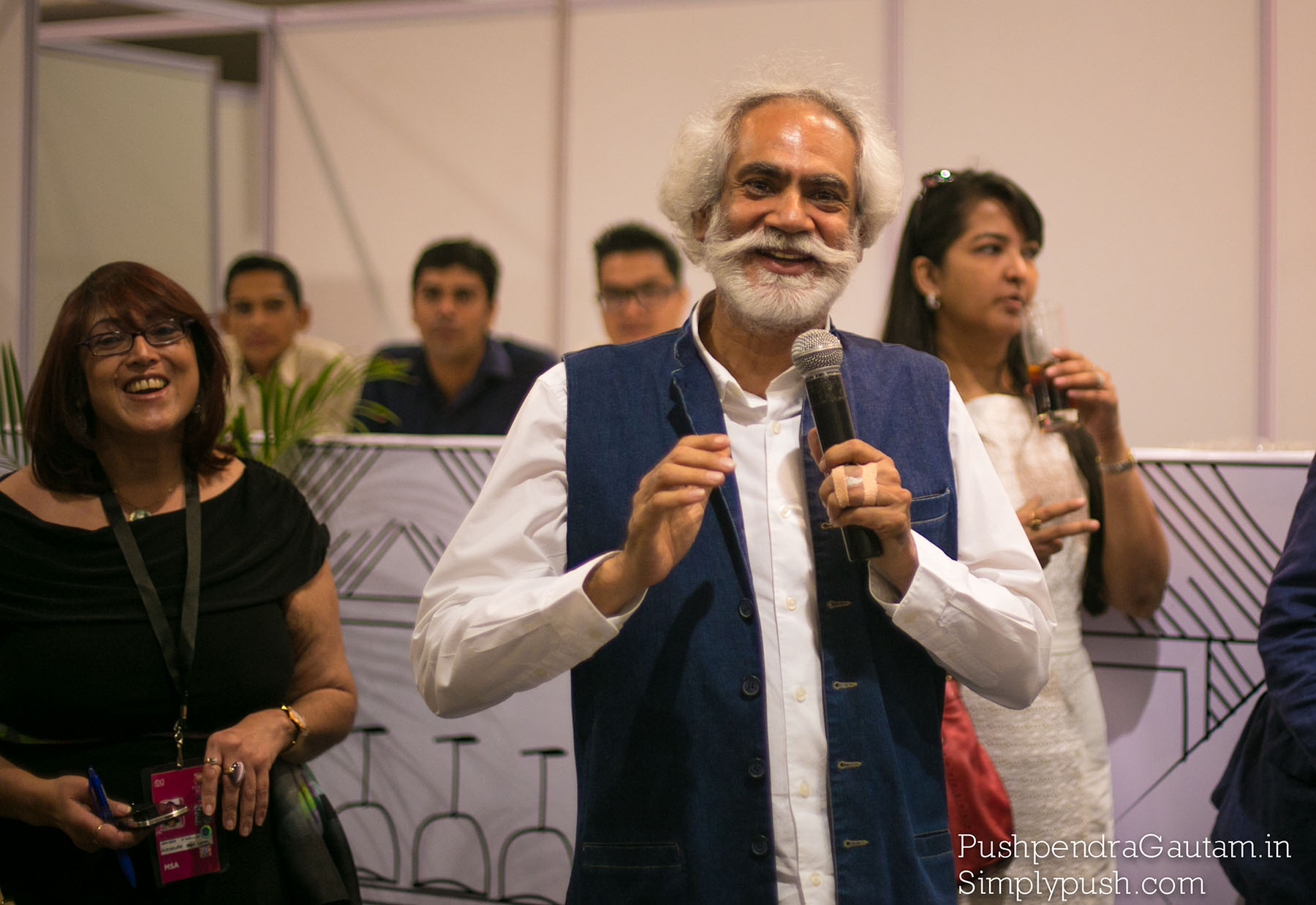 Mr Sethi also thanked the Australian High Commission for its efforts to further strengthen the fashion relationship.
This collection has been created in collaboration with renowned Indigenous Australian artists – including Warlukurlangu artists from Yuendumu, Rosie Napurrurla Tasman from Warlpiri culture and Reko Rennie, whose art incorporates his association to the Kamilaroi people.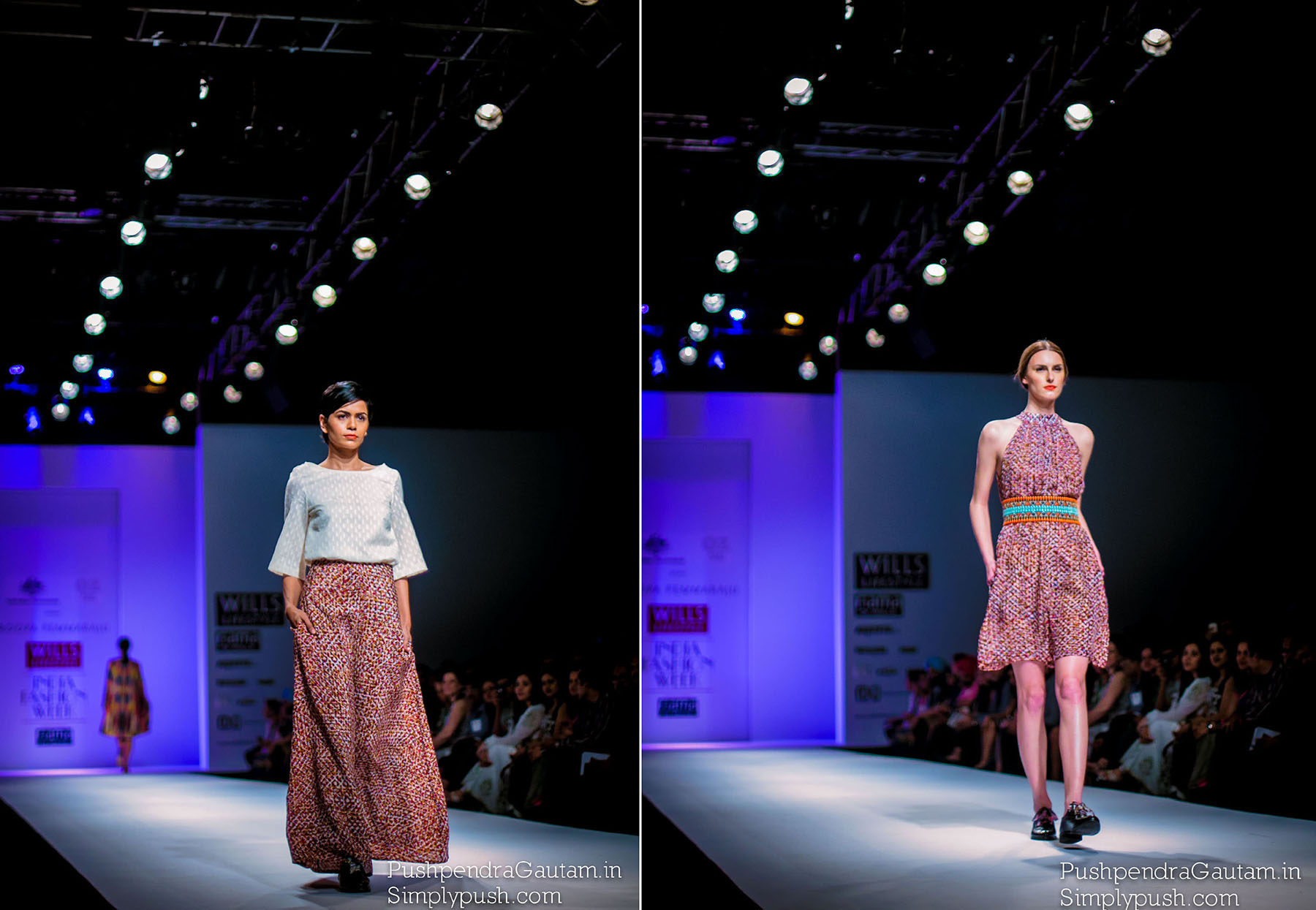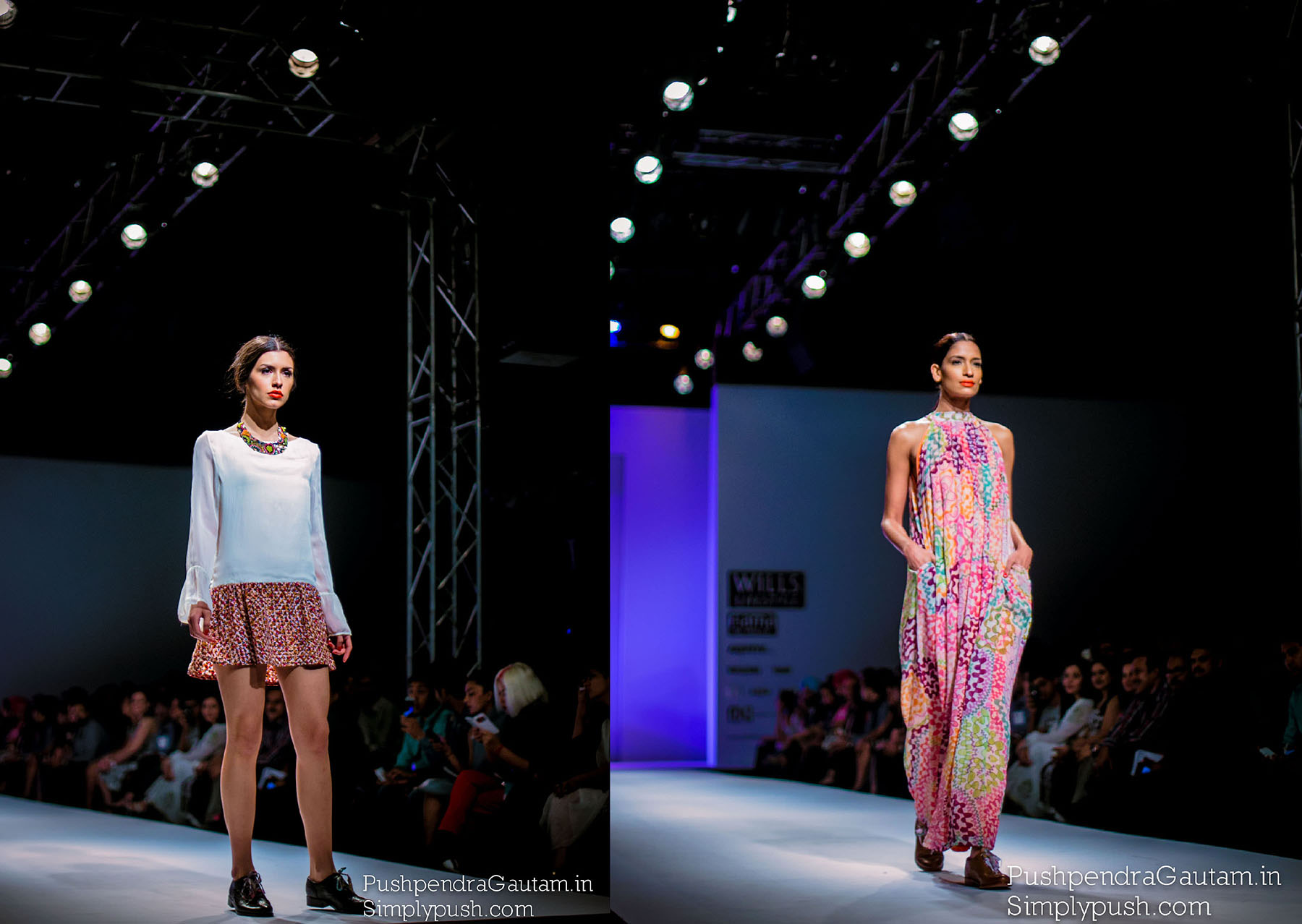 The collection had vivid designs and a range of colours. Some clothes had multiple colours and the combination was no less than brilliant. What stood out among many things is the patterning in the dresses.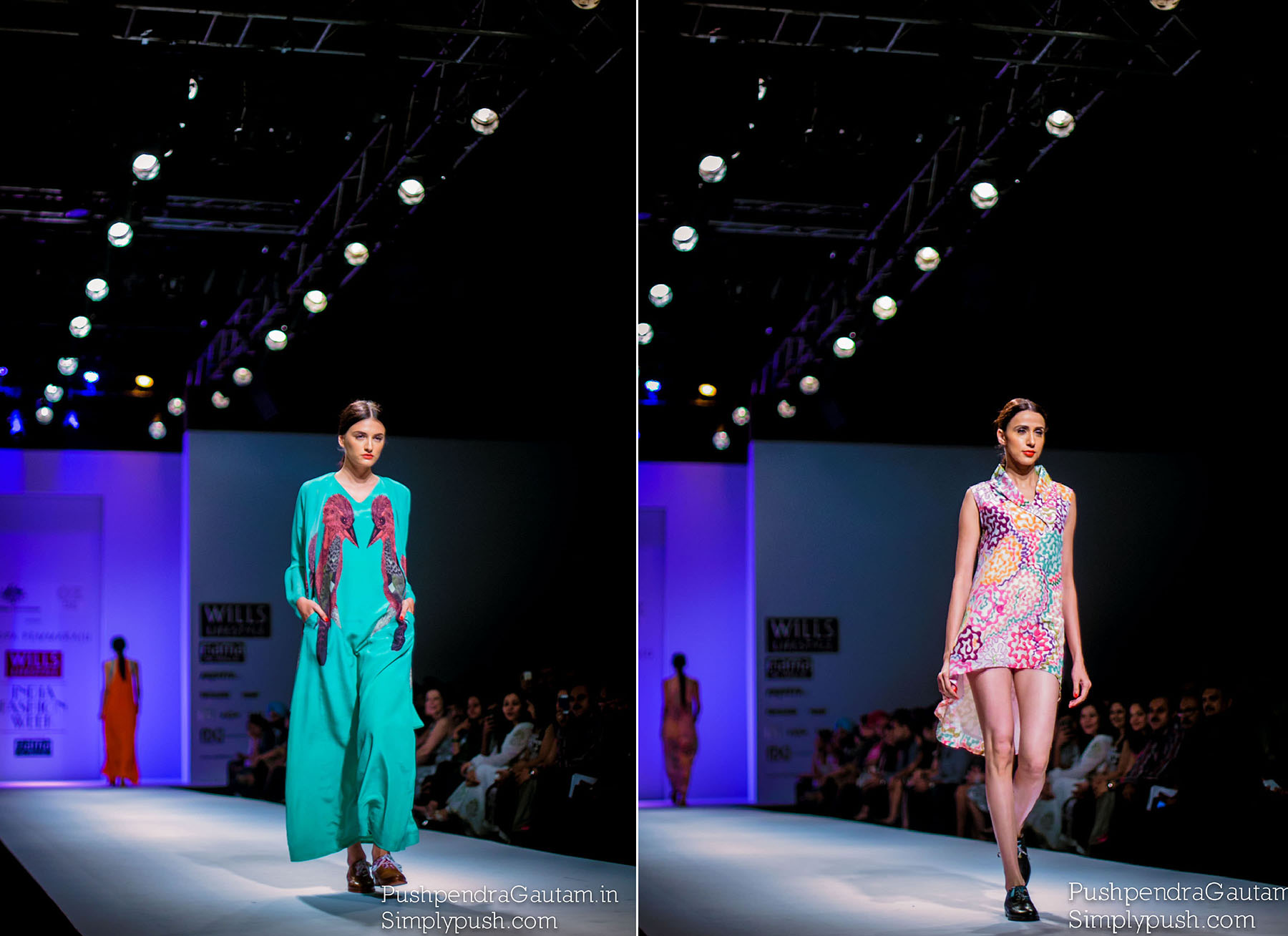 In developing this collection in India, Roopa has collaborated with weavers from Varanasi, Karnataka, Maharashtra and Studio Calantha, a Bengaluru-based atelier founded by Ms Pemmaraju. The production team helps turn the vision into modern silhouettes and beautifully-produced garments.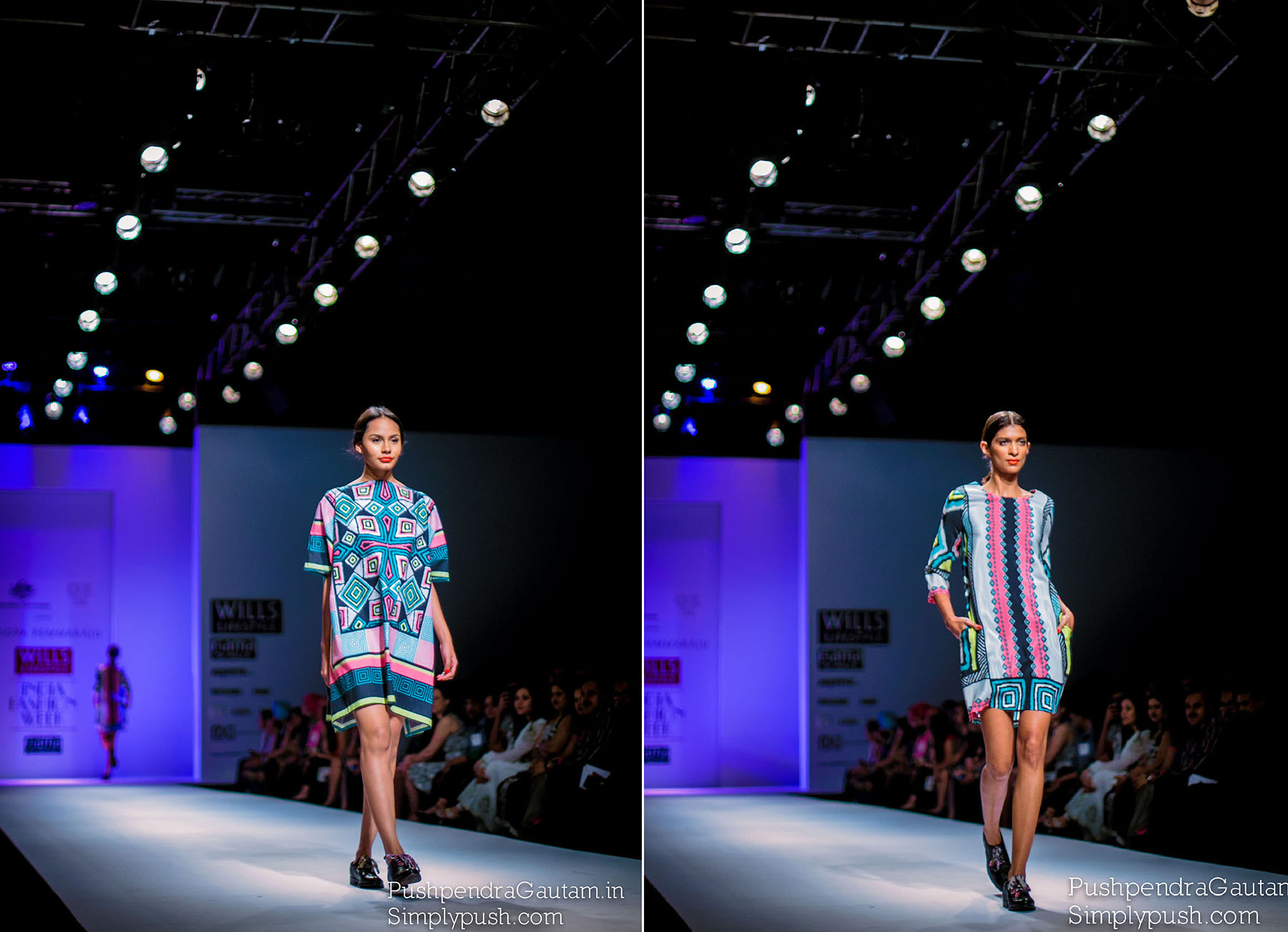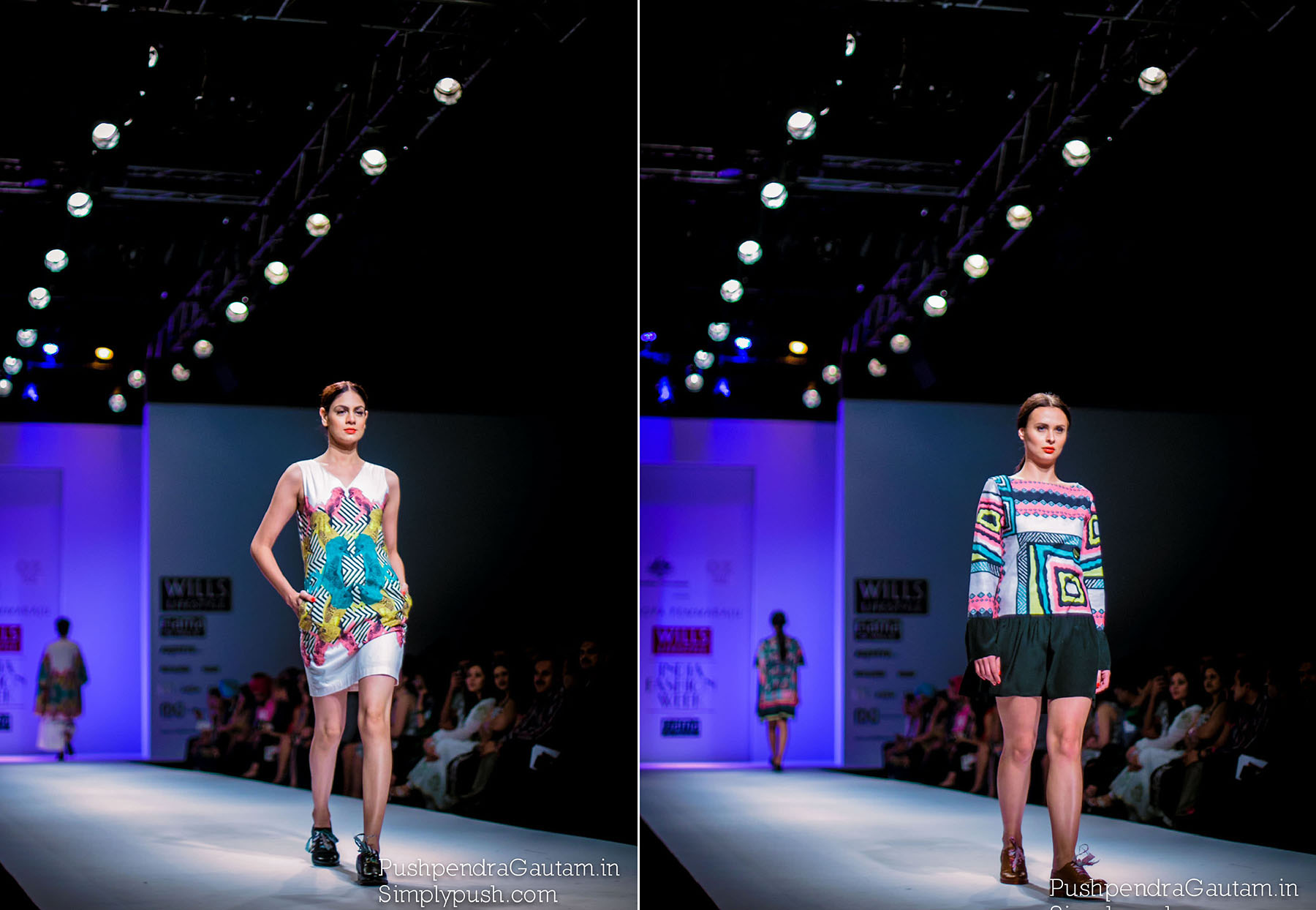 Kaftan dresses, palazzos and long summer jackets were also some of the elegant pieces presented. White, orange and mint green created a fresh, summery colour palette.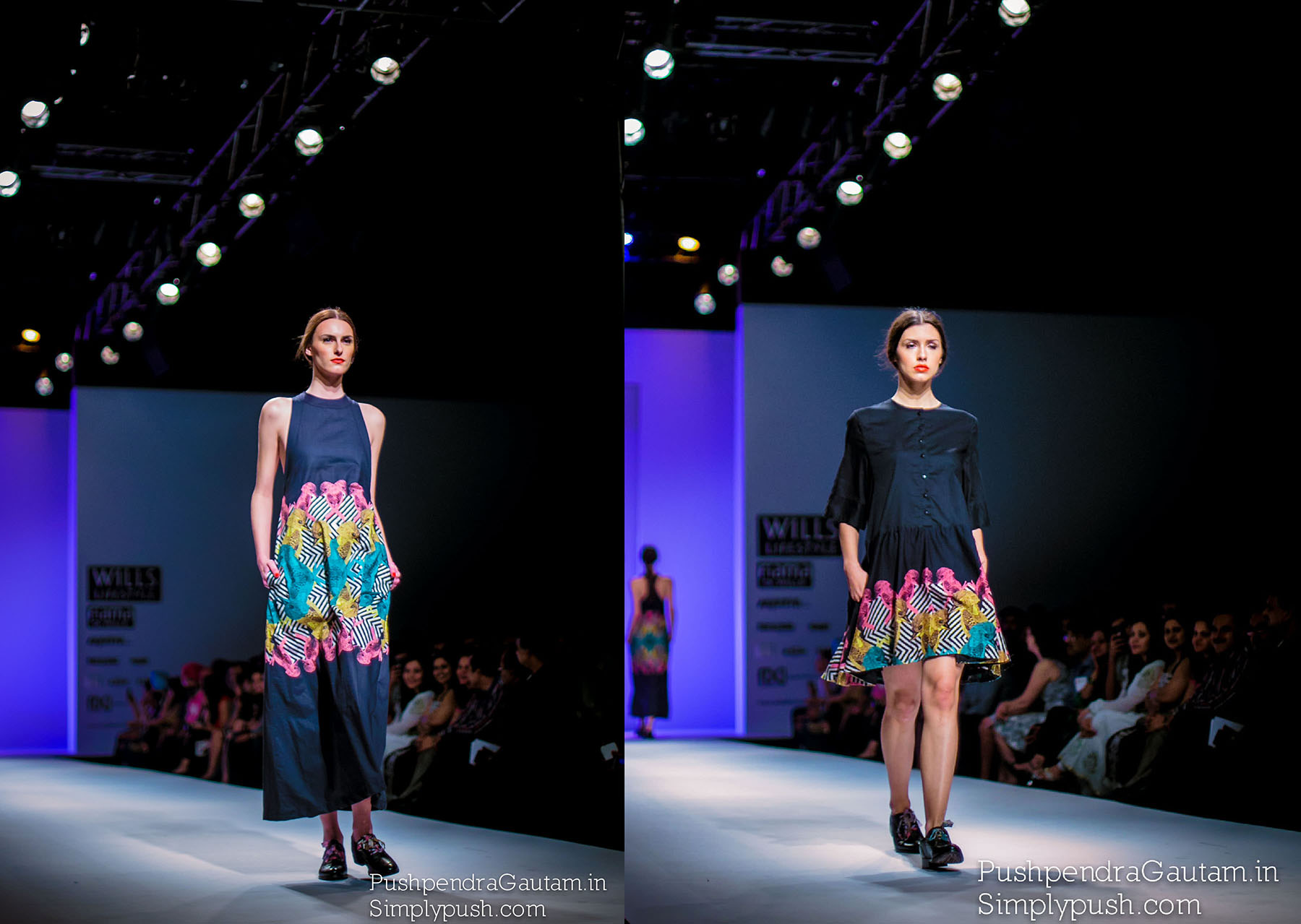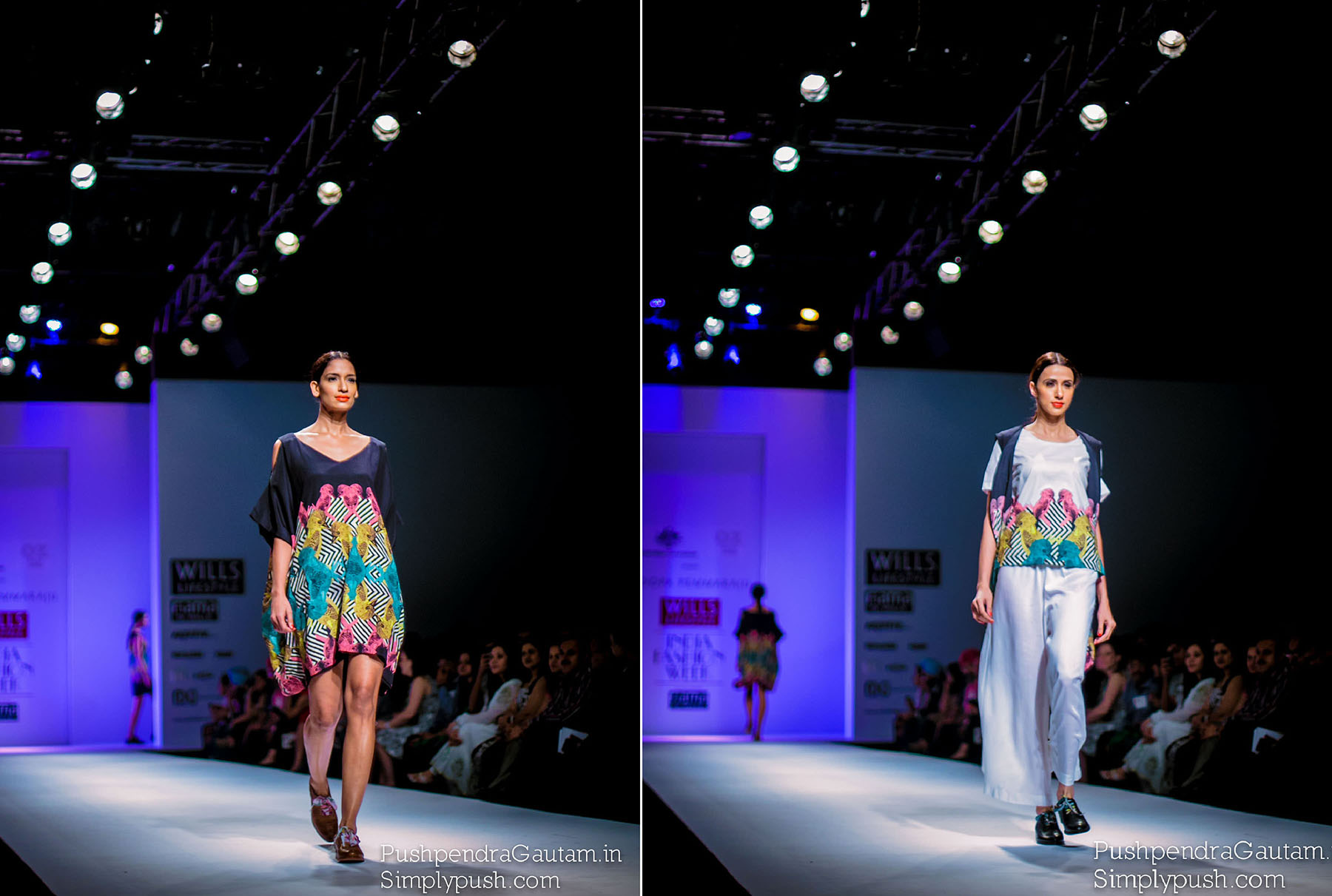 The show showcase builds on the growing fashion linkages between India and Australia. Earlier this year Australian designer label Easton Pearson launched their label in India at an event at the Australian High Commission and last year Australian design duo Romance Was Born unveiled their collection at Wills Lifestyle India Fashion Week Spring-Summer 2014.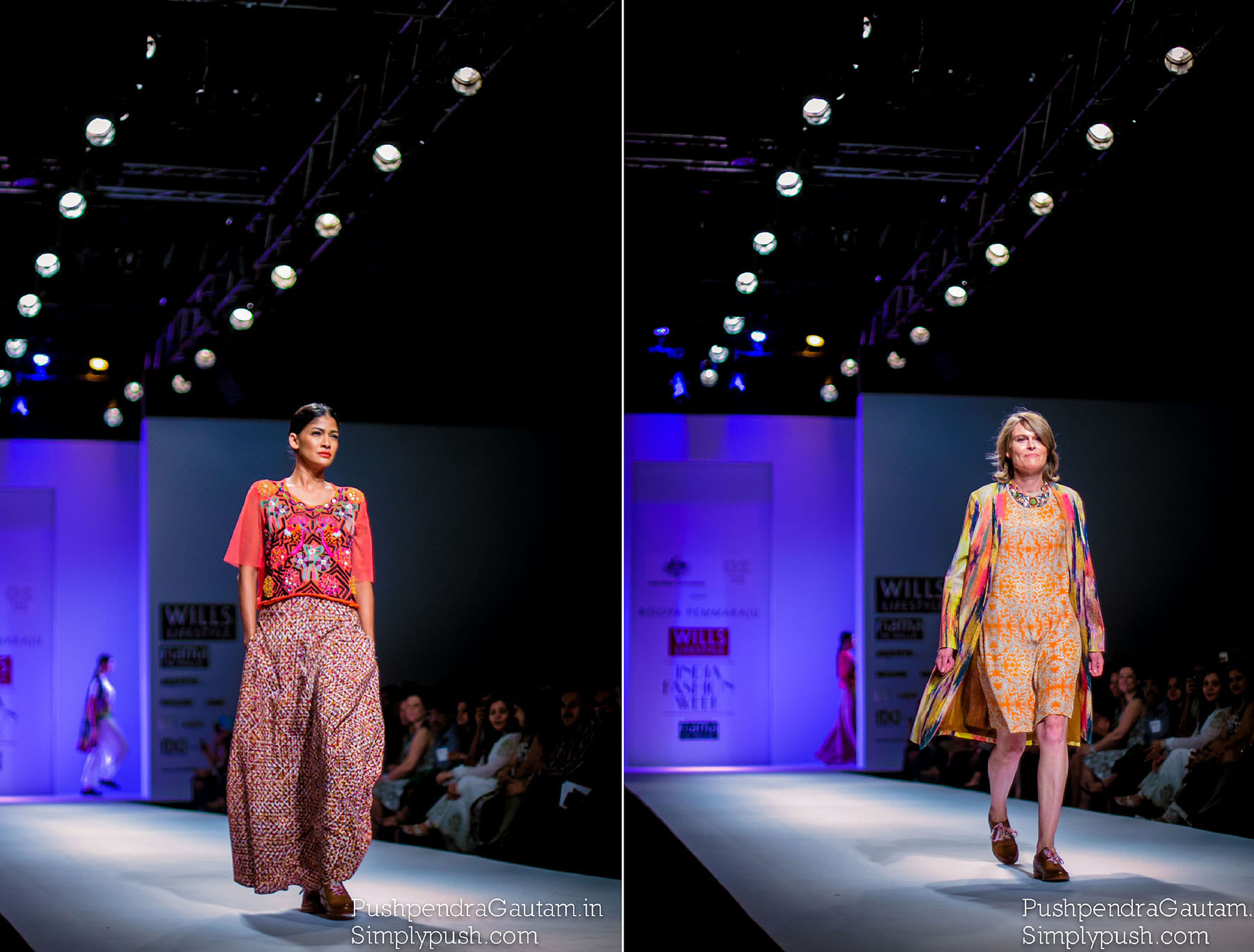 In absence of Ms. Roopa Pemmaraju, Elisa Jane Carmichael travelled to New Delhi for the runway show and walked on the ramp as well.
The Australian Commissioner's spouse was the show-stopper!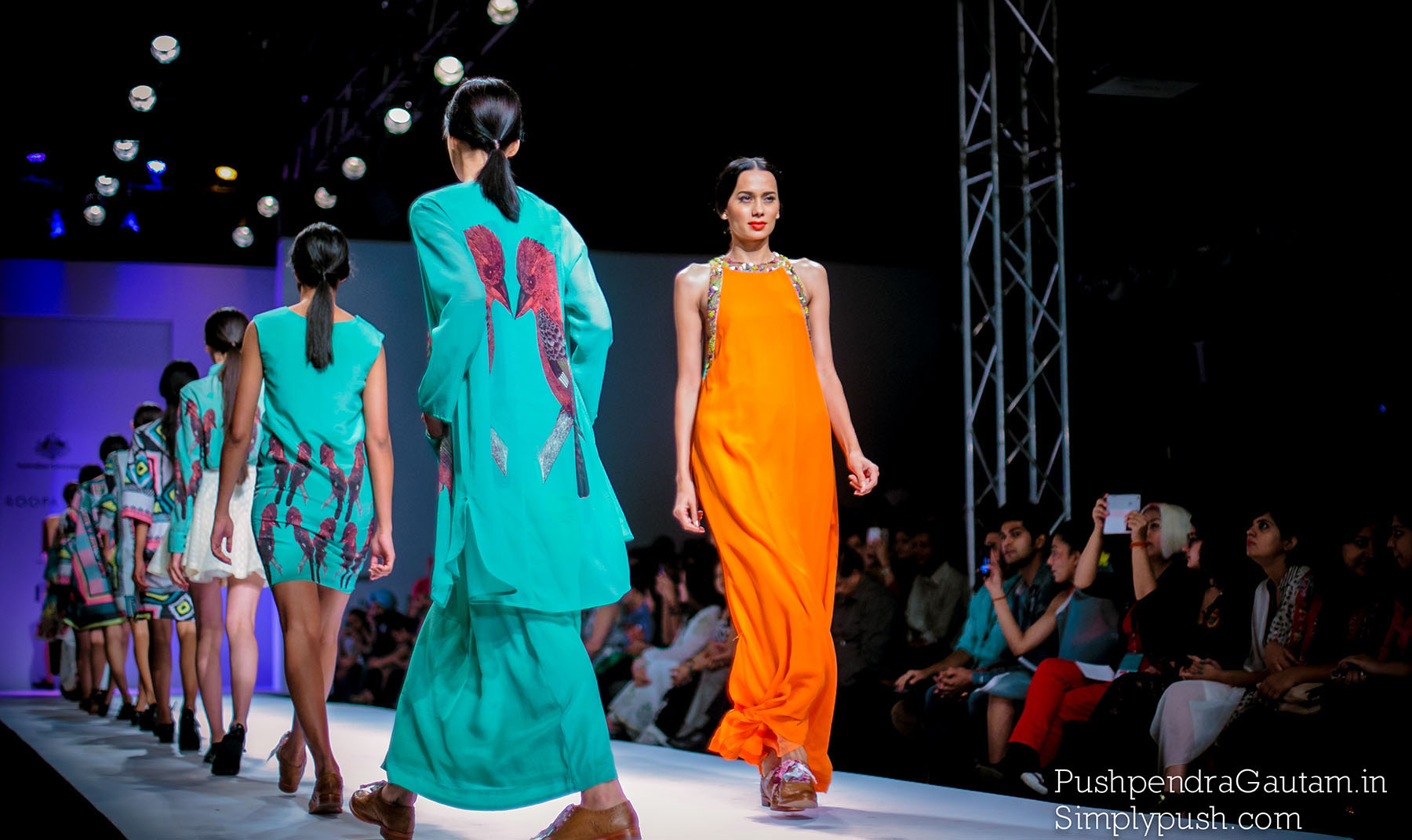 Carol Gracius also walked the ramp.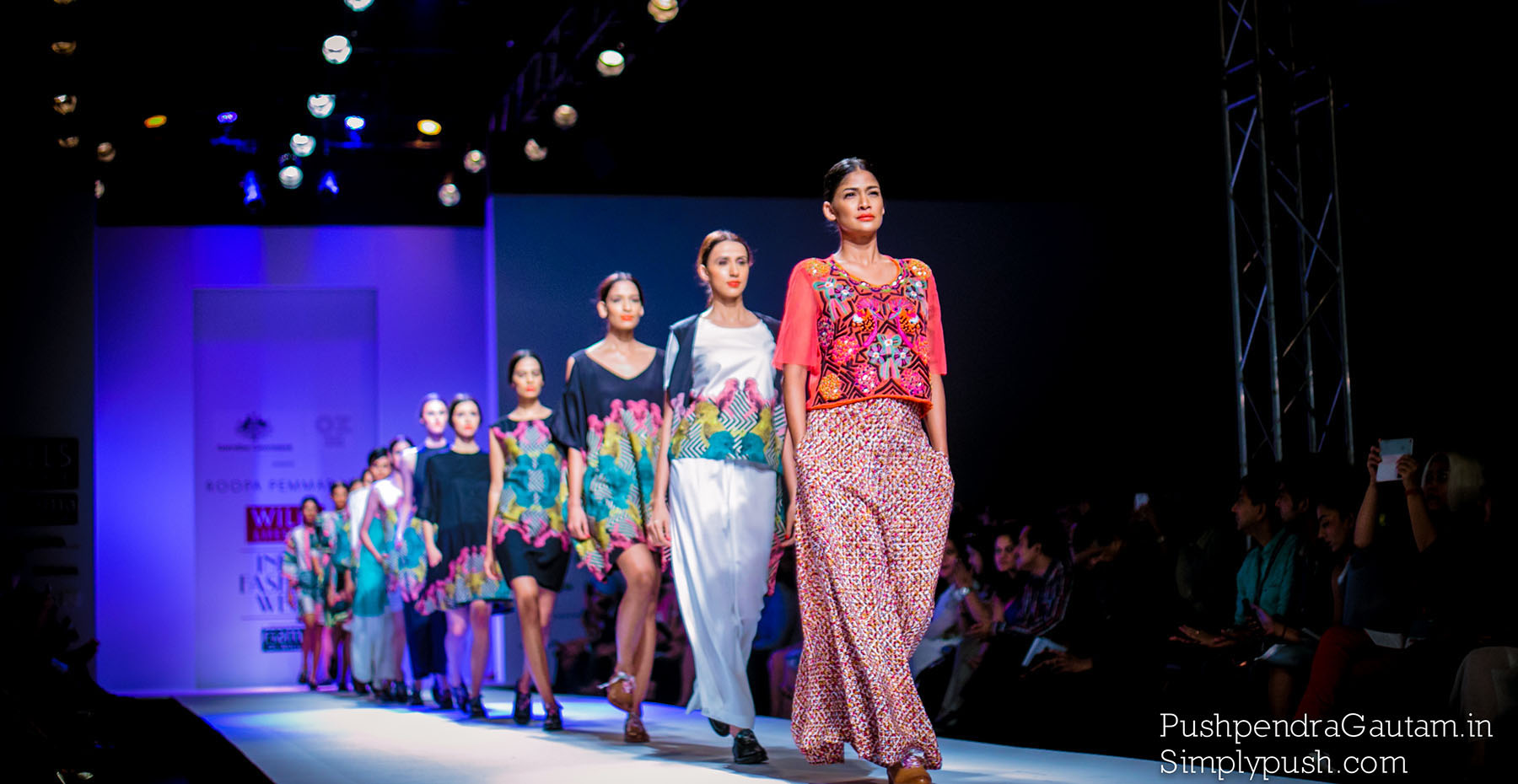 Special thanks to Ms.Vartika Bassi Sethi for this Blog Post.